Even after the havoc caused by the pandemic worldwide, the Indian IPO market seems to have received no shock at all. In fact, 2021 has seen the highest number of IPO listings in the Indian stock markets that is completely stunning retail investors and institutions alike. This year the Indian stock market saw listings of top companies like Zomato, Barbeque Nation, Ami Organics, and many such lucrative names. From the start of 2021, 80+ companies have already entered through SEBI's carpet. However, the procession doesn't seem to stop yet with October & November due for another batch of leading Indian companies from different sectors. For retail investors and big institutions alike, this implies deep-sea opportunities and even for new investors, this is a great time to enter the market and earn big in this dreadful pandemic situation. October 2021's long list of upcoming IPOs is sure to give you a tough time choosing where to invest when you hear the names of the companies. This is the time to gear up and so we have listed here the benefits each of the end of year's quarter IPOs are going to bring to you.
Paytm
A very well-known name in the digital payments world functioning since 2010 in Noida, Paytm is something revolutionizing the 'Digital India' revolution by making financial services easy and quick by a touch. The company now wants to enter the stock market and is probably upcoming this October although the date is not fixed. In fact, this is not a regular IPO but Paytm got SEBI's permission to host the biggest IPO the Indian stock market has ever seen. The company expressed its wish through its drafts to raise approximately ₹83 bn through this IPO listing.
The company's draft included the entire plan of what the money will be used for and it has planned to utilize ₹43 bn from the listing gains to further propagate and strengthen the Paytm ecosystem. This amount is also going to be utilized in the acquisition of more customers and merchants and in smoothening the financial services furthermore.
Paytm being one of the earliest names in the digital payments market and the company operating in a unique market where there is a huge growth opportunity is being expected to play as the driving factor to drive huge listing gains making India's biggest IPO a blockbuster hit.
Nykaa
The most popular online platform for cosmetics in India, Nykaa is also coming with its IPO this October. An Indian company with a huge market capital, Nykaa's Rs.4,000 crore IPO is what is paving the way for many investors' dreams. The Initial Public Offering is reported to be comprised of a new issue of Rs.525 cr and another offer of Rs.3,475 cr. Nykaa's upcoming IPO is among the top bets among investors and the most profitable.
The offering of FSN E-Commerce Ventures is open for three days and the price band fixed for the shares is at ₹1,085-1,125 each share. The brand exhibited a net profit of around ₹61.9 crores in the Financial Year 2021 as contrasted to a loss weighing about ₹16 crores in the last financial year. The company's revenues straight away jumped to ₹2,441 cr from ₹1,768 cr approx.
The company has announced to get listed on 11 November on both the Bombay Stock Exchange and the National Stock Exchange. "With approx. 8% penetration, beauty and personal care segment in E-commerce category are one of the most underpenetrated segment compared to matured e-tailing categories providing huge scope for start-ups like Nykaa," quoted Abhay Doshi who is the founder of UnlistedArena.com. All the factors are in favor of the firm – promoters' quality, growth, and profitability.
Policy Bazaar
PolicyBazaar is also coming with its Initial public offering in a few weeks. The company aims to raise a sum of ₹6017.5 crores through its initial public offering IPO that is worth ₹3750 cr of fresh issue while an offer for sale around ₹2267.50 cr. PB Fintech, the parent company owning PolicyBazaar also owns PaisaBazaar and makes for a prominent name among online insurance providers. Both the platforms Policybazaar and Paisabazaar provide huge and greatly under-penetrated digital insurance.
The mother company PB Fintech has already built a robust presence as the country's largest digital platform offering insurance and loan using the extreme potential of technology. In the Financial Year 2020, Policybazaar was ranked to be India's biggest online insurance market with a whopping 93.4% market share counted on the total number of online policies sold.
Concluding March 21, 4.8 cr+ customers were registered users for the Policybazaar platform, and purchases of over 1.9 cr policies were reported from the insurer partners. In the Financial Year 2021, the annual number of views on the Policybazaar online site crossed 12.65 cr.
Seemingly, the founders of the platform have an in-depth understanding of their target customers' pain points. They also understand the structural problems arising in the insurance process today. Their decade-rich of experience in committedly handling those problems and giving out solutions are the key points that drive this IPO's value.
MobiKwik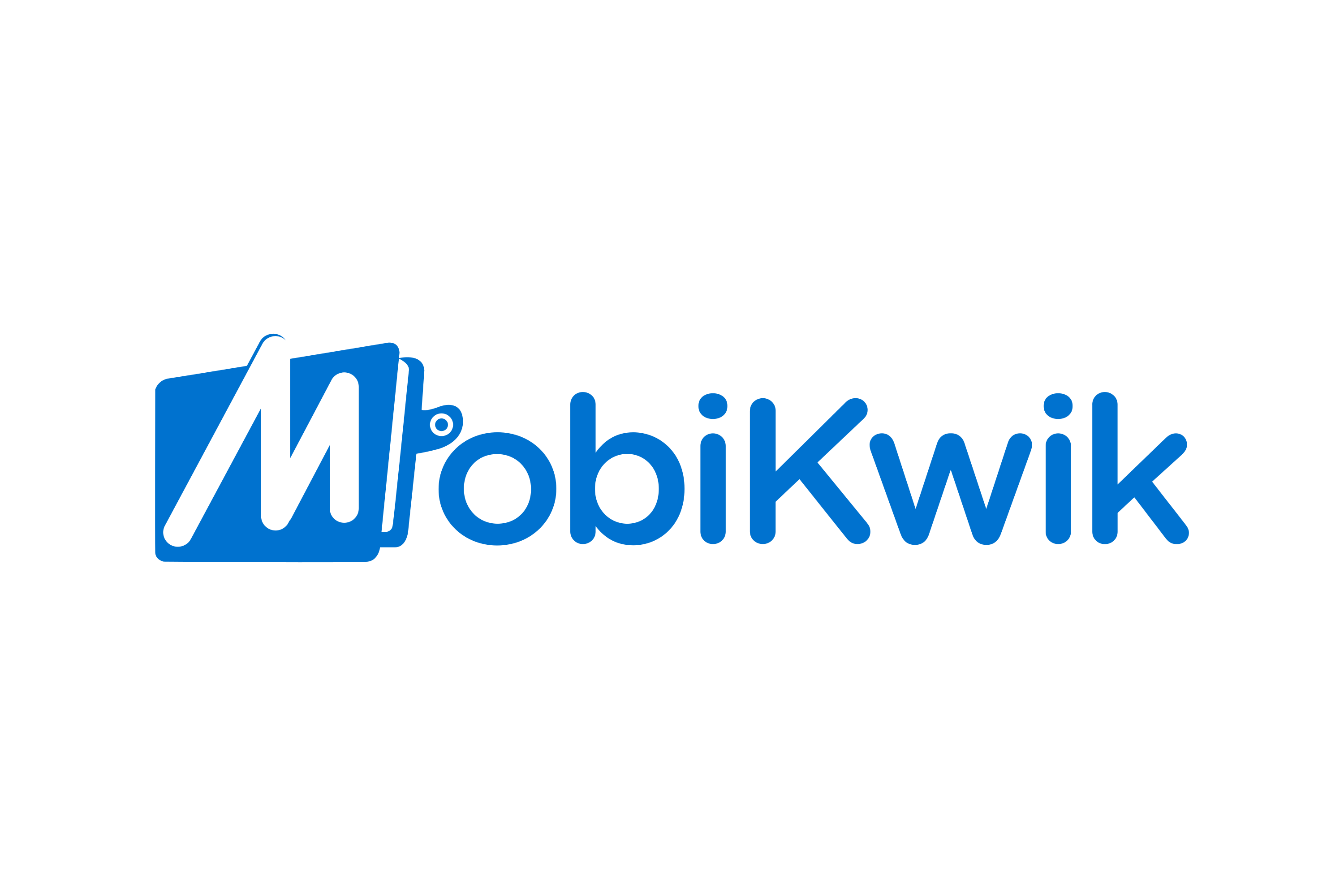 Mobikwik is another digital payment solution coming with a fresh IPO of Rs.1,900 crore Rs.1,500 cr this month. Mobikwik reported to use the raised funds to fuel its digital wallet further and expand the already-existing franchise of traders and customers.
According to the draft filed by Mobikwik with SEBI, the fresh issue size is going to be Rs. 1900 cr including a fresh share issue costing around Rs. 1500 cr. The firm is aiming for a valuation of around $1 billion through its upcoming IPO. But how is this profitable for you?
MobiKwik has taken advantage of the upward growth in digital transactions and phone wallet concept much before its competitors. A thorough grasp of the virtual transactions systems and constantly evolving mobile payment patterns have tremendously benefitted and fueled the growth of the company.
What's more, is that this digital transaction firm has always evolved and improved its products and services and proactively expanded its offerings to fuel its consumer base and be at the front row of any new market trend. Ever since the beginning of virtual payments systems, the growth of mobile wallets is expected to be at its peak in the coming years. You could be a part of this growing industry and leverage its profit by participating in the MobiKwik IPO.
Lastly, a look into the company's financials, their total revenue skyrocketed by 18% in the financial year 2021 to Rs. 302 cr while their losses increased by only 12% to Rs. 111 cr.
Star Health Insurance
Star Health Insurance is also coming with a fresh IPO of Rs.3,000 cr that includes a fresh offering of Rs.2,000 cr and the rest as an offer for sale. The company Star Health is a pioneer among health insurers. The firm is supported by giant investors like Mr. Rakesh Jhunjhunwala as well as Westbridge Capital.
Star Health and Allied Insurance Co. Ltd. is also India's very first standalone insurance provider. Apart from health, the company also offers overseas travel as well as personal accident insurances.
Star Health's insurance policies have been actively serving the insurance needs of families, single persons, as well as corporates from the year 2006. Hence, Star Health has an amazing relationship with several major banks throughout pan-India. The insurance provider functions directly and even through third-party institutions.
As India's standalone insurance provider, here are some of the top reasons you must consider subscribing to Star Health's fresh IPO:
Star Health is a very renowned and trusted firm in the insurance market. Its brand identity and noteworthy presence since 2006 is a huge safety mark to trust in the firm's IPO.
This insurance provider has given multiple upsides with respect to growth as well as revenue generation over the years. The diversification in its services and products combined with the recent increase in demand for health insurance due to the pandemic is expected to work as a catalyst for long-term growth.
The firm also has a very robust financial that can only skyrocket from this position. This makes the firm's IPO a very lucrative opportunity for investors to make a steady and huge profit.
Adani Wilmar
Adani Wilmar operates in the Fast-moving consumer goods (FMCG) market. The major product for which the company Adani Wilmar is known is their edible oil widely used in all Indian households throughout the country – 'Fortune'. The company recently applied for IPO to SEBI – the market regulatory body to set up a ₹45 bn valuation IPO in the equity market.
Although the FMCG sector is already overcrowded with big fishes of the market like Nestle, Hindustan Unilever, and so on, Adani Wilmar's entry is not looking like a black spot at all. Experts are foreseeing a bright future for this new IPO because of the company's well-diversified portfolio in regular household grocery supplies like flour, lentils, pulses, sugar, rice, and so on.
Conclusion
From the discussion above, all the companies listed above are gems and none deserves more appreciation over the others. Each of the companies has extreme potential in the long run for various factors and investing in each of these IPOs can prove to be fruitful for any investor. However, before subscribing to an IPO, make sure to do your due diligence and make an educated decision rather than blindly taking our research as buying recommendations.